Product Description
Construction machinery compactor machine vibratory road roller for dealer with cheap price
Construction machinery compactor machine vibratory road roller for dealer with cheap price
Construction machinery compactor machine vibratory road roller for dealer with cheap price
Construction machinery compactor machine vibratory road roller for dealer with cheap price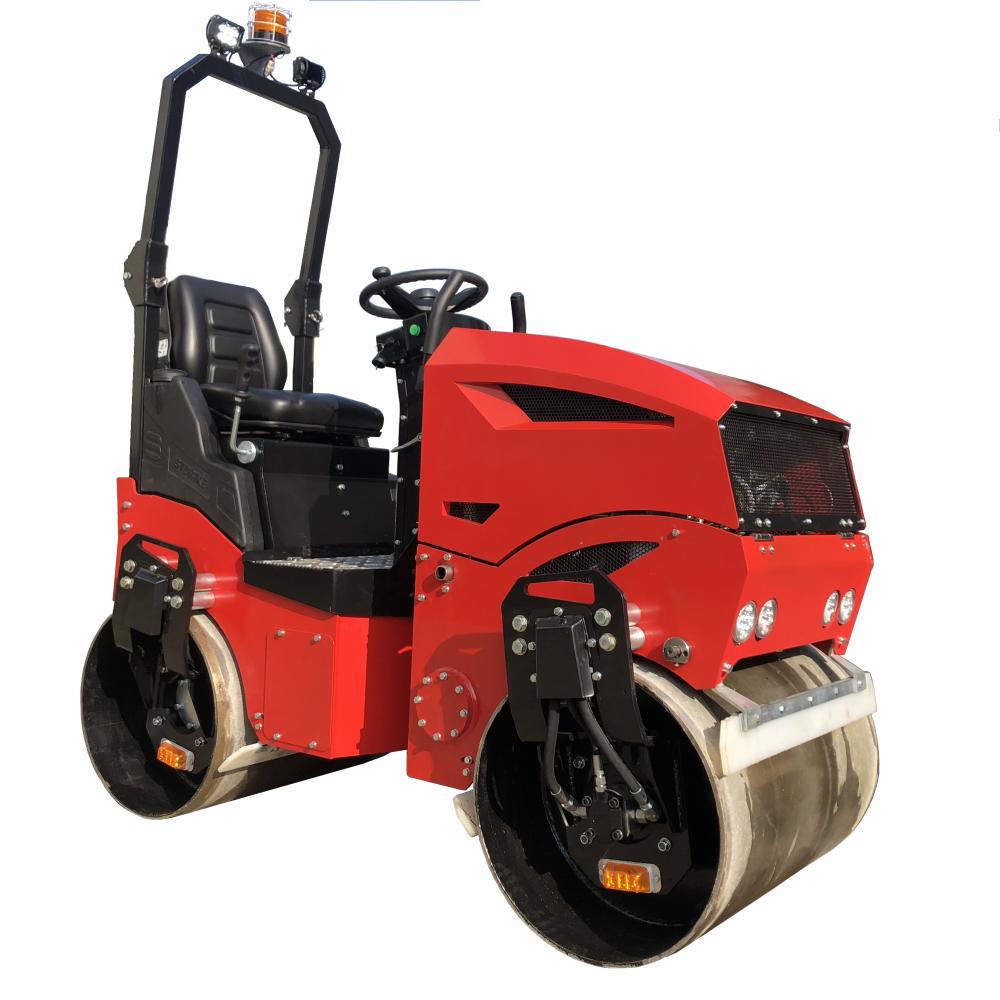 Features:
1. Fully Hydraulic Transmission: Hydraulic Steering and Hydraulic Turning and hydraulic vibrating.
2. Can adopts water-cooled/air-cooled diesel engine or Briggs&Stratton gasoline engine, have good heat dissipation.
3. 25KN Exciting force, good compaction effect. Soil compactor vibratory roller.
4. Had large capacity water tank, so that can guarantee continuou working.
5. Full closed hydraulic control system, ensure the walking and compaction accuracy, and it is convenient and safe to maintenance and use.
6. One side of the road roller installed protecting mask, so that it is very easy and convenient to operate in the corners and edges.
7. Operation radius is small, so that it can work in small area, suitable for groove backfill.
8. Use famous engine, good quality assurance, superior performance, easy to start.
9. CE certificate.
| | |
| --- | --- |
| ITEM NO/DETAILS | ST1200 |
| ENGINE | |
| Engine | CHANGCHAI 192F |
| Engine type | Single cylinder, vertical, air-cooled, four-stroke, diesel |
| Number of cylinders | 1 |
| Output power (KW) | 8.1 |
| Rating speed(RPM) | 3600 |
| Fuel consupmtion(G/KWH) | 320 |
| Lubricating oil volume(L) | 1.65 |
| DRIVING | |
| Electrical equipment(V) | 12 |
| Drive mode | Variable plunge pump, stepless speed change, double-wheel series |
| Walking speed (KM/H) | 0--4 |
| Theoretical climbing ability(%) | 30/35(vibration on/off) |
| STEERING | |
| Swing angle(°) | 28 |
| Steering mode | Hydraulic cylinder, articulated steering |
| Steering system | Swing articulated |
| EXCITING SYSTEM | |
| Vibration wheel | Front |
| Drive form | Hydraulic Motors |
| Vibration frequency (HZ) | 65 |
| Vibration amplitude (MM) | 0.5 |
| Exciting force(KN) | 20 |
| SPRINKLING SYSTEM | |
| Water spray form | Gravity-type water |
| CAPACITY | |
| Hydraulic oil capacity(L) | 18 |
| Fuel capacity(L) | 5.5 |
| Water tank capacity (L) | 65 |
| SIZE | |
| Working width(MM) | 915 |
| Overall length(MM) | 1885 |
| Machine height(MM) | 1450 |
| Turning radius(outer)(MM) | 2800 |
| Ground clearance(MM) | 185 |
| Wheel track(MM) | 1280 |
| Drum size | 500*800mm*2 |
| Drum thickness(MM) | 12 |
| WEIGHT | |
| Weight(KG) | 1200 |
| Static load(N/CM) | 56/68 |