Product Description
Hydraulic asphalt paving vibratory drum road roller
Shandong Storike Engineering Machinery Co.,Ltd. is specialized in the sales and production ofRoad roller Plate Compactor,Tamping Rammer,Tower,Concrete Truss screed machine,Power Trowel,Crack Sealing Machine,Concrete Scarifier ,Cutter,Slotting Machine and Hydraulic Power Unit And Tools other construction machine. Our products are widely used in municipal and highway pavement road roller maintenance, small area compacting and depressed trough and so on. Our equipment is favored by many construction companies and have a large market in China. More and more trading companies purchase equipment from our plants, so we decide to enter world market with more favorable price to shape our product brand and provide the best after-sale service. If you are interested in our machine, contact us!
Feedback from customer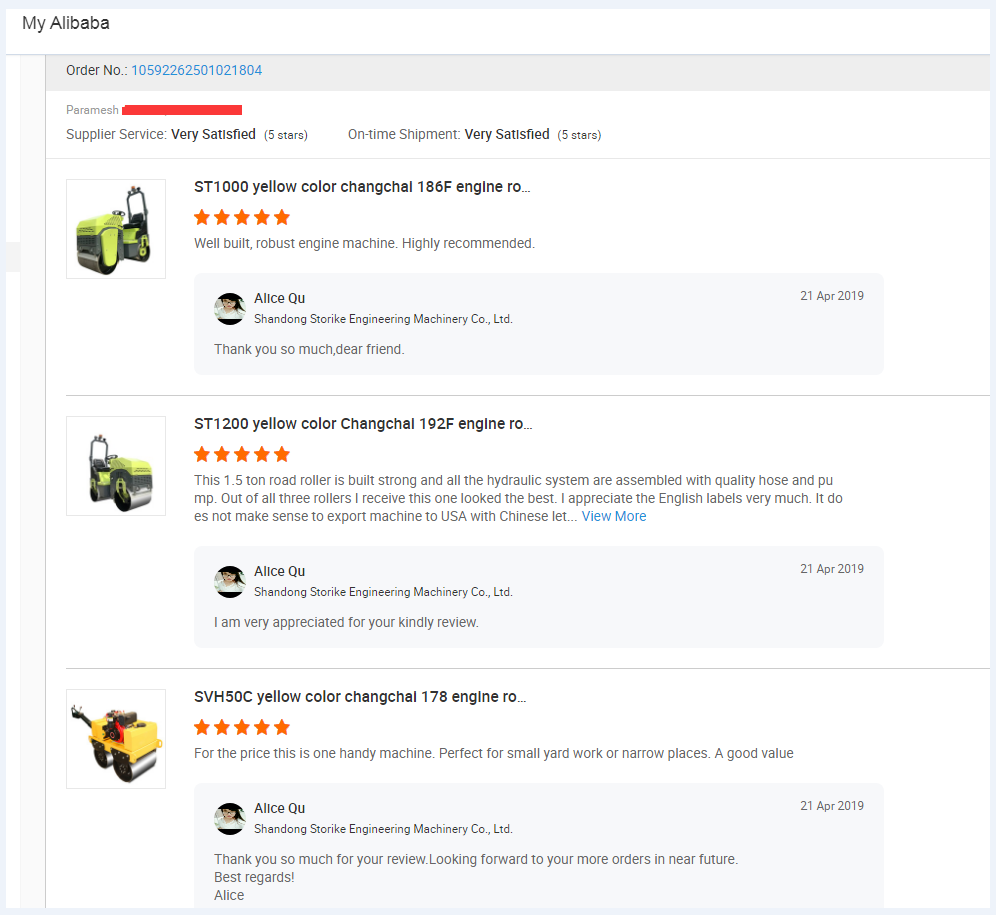 CE certification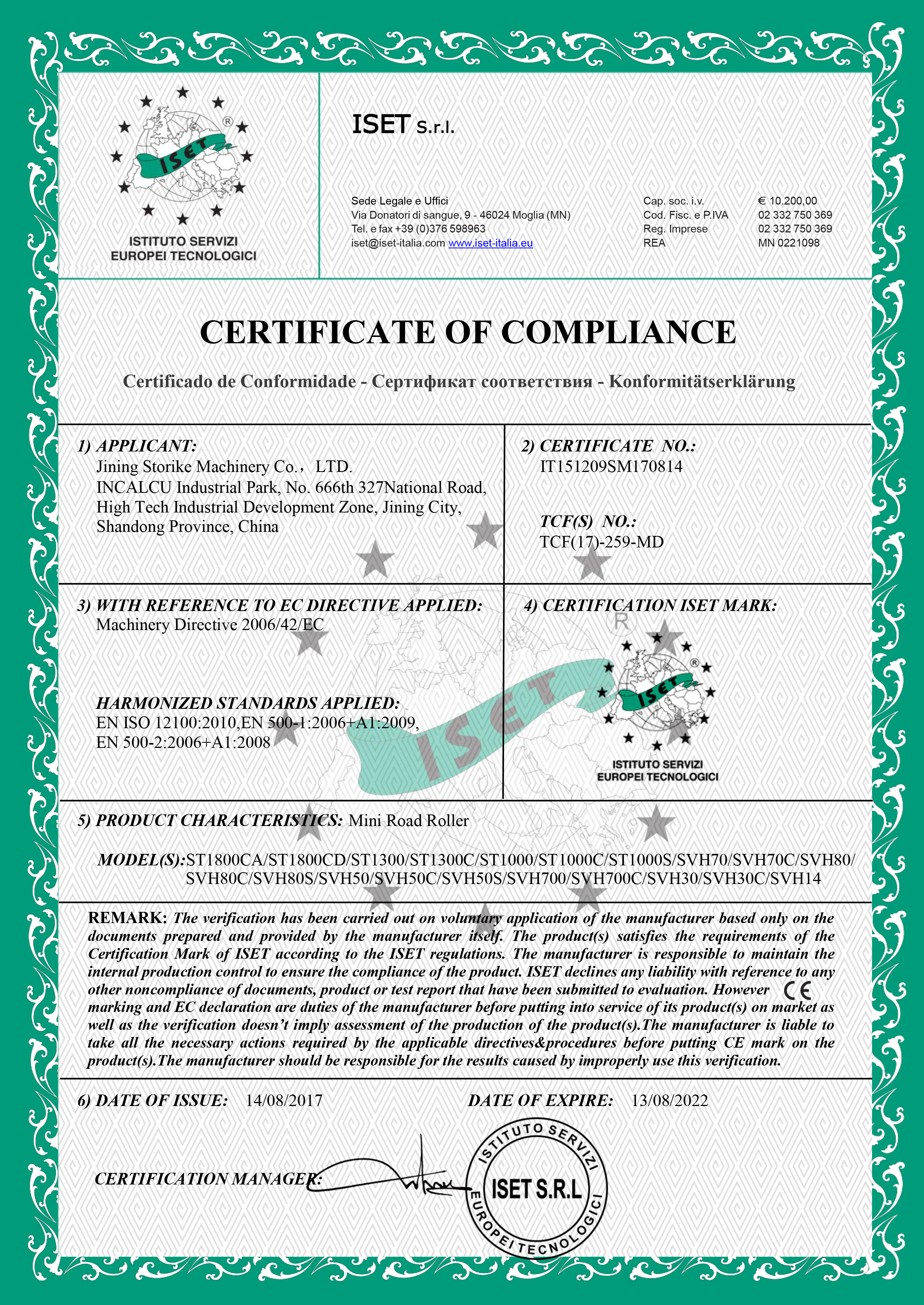 Usage:
Ride-on hydraulic vibratory double drum road rollerare used in municipal, highway pavement maintenance operations, also apply to groove, pipe trench backfill compaction in the construction engineering, building construction and square homework, rolling lawns, etc.
Features:
1. Fully hydraulic type: hydraulic driving, hydraulic steering and hydraulic vibrating.
2. Can adopt water-cooled/air-cooled diesel or gasoline engine, have good heat dissipation.
3. 25KN Exciting force, good compaction effect. Soil compactor vibratory roller.
4. Had large capacity water tank, so that can guarantee continuous work.
5. Full closed hydraulic control system, ensure the walking and compaction accuracy, and it's convenient and safe to maintenance and use.
6. One side of the road roller installed protecting cover, so that it is very easy and convenient to operate in the corners and edges.
7. Operation radius is small, so that it can work in small area, suitable for groove backfill.
8. Use famous engine, good quality assurance, superior performance, easy to start.
9. CE certificate.
Specification