Product Description
3 Playground 3 ton static road roller machine
For compaction of asphalt surface, compaction of gravel, sand and other projects.The vibratory road roller is small-size vibratory roller, applied to mend and maintain various roads, expressway, roadside walk, parking area, sports ground and garden lawn. They are especially suitable for compaction of narrow areas as pipeline channel and drainage trench etc.
Shandong Storike Engineering Machinery Co., Ltd. is specialized in the sales and production of Road roller Plate Compactor,Tamping Rammer,Tower,Concrete Truss screed machine,Power Trowel,Crack Sealing Machine,Concrete Scarifier ,Cutter,Slotting Machine and Hydraulic Power Unit And Tools machine and other construction machine. Our products are widely used in municipal and highway pavement road roller maintenance, small area compacting and depressed trough and so on. Our equipment is favored by many construction companies and have a large market in China. More and more trading companies purchase equipment from our plants, so we decide to enter world market with more favorable price to shape our product brand and provide the best after-sale service. If you are interested in our machine, contact us!

Specification,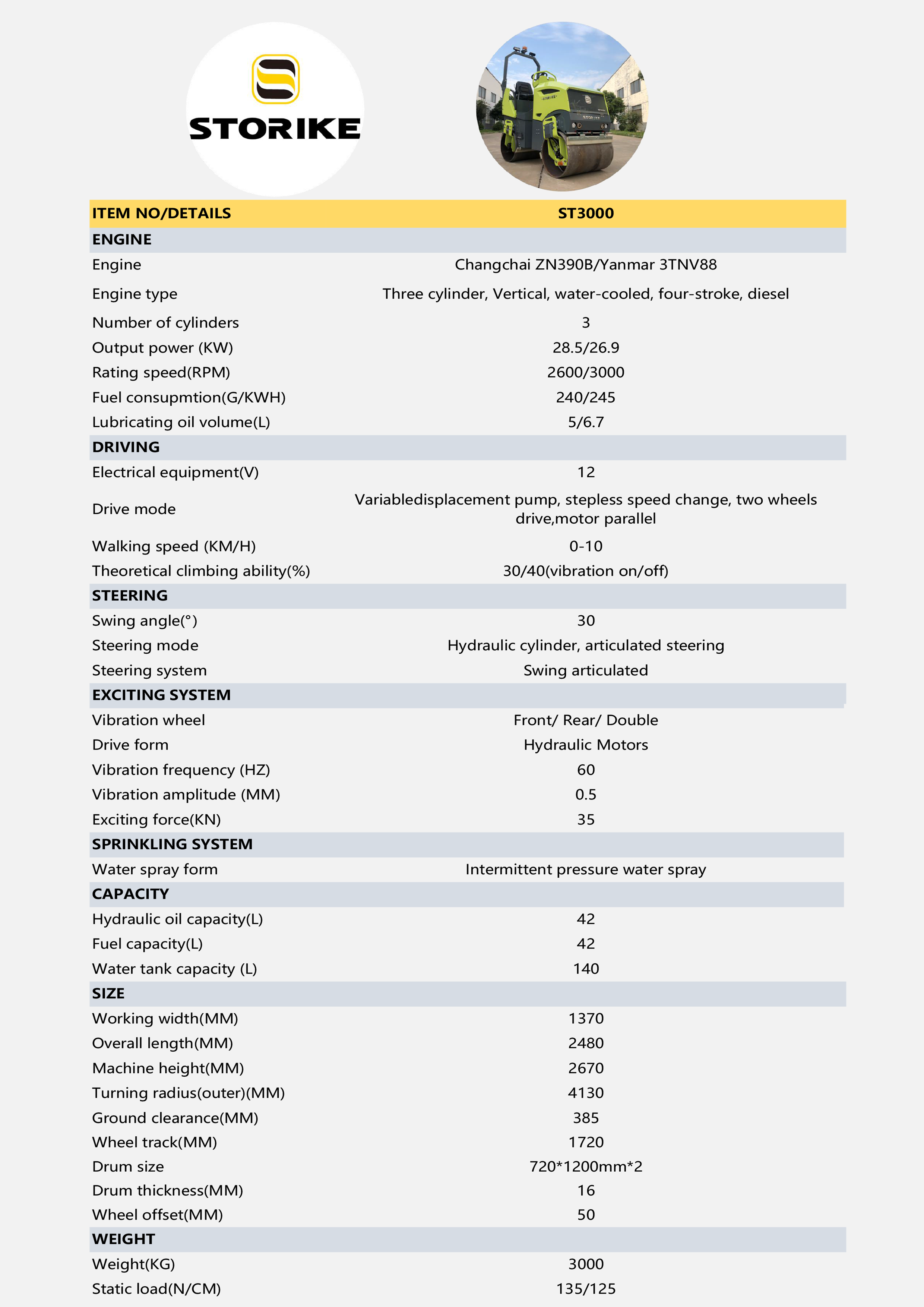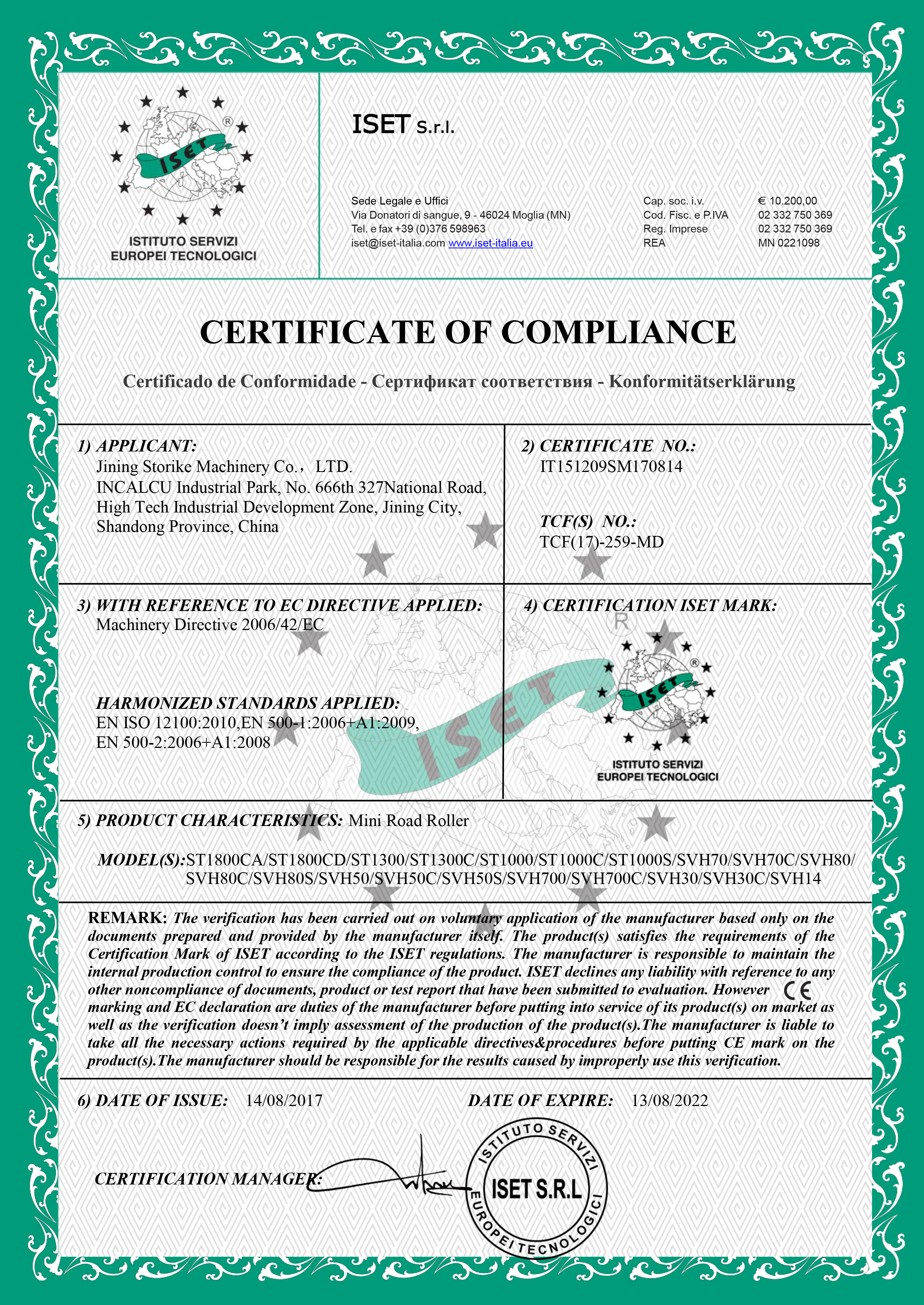 Kindly reminder:Our CE is Real one not Fake.
Validity :Aug.14,2017-Aug.13th,2022.
We are factory to supply 140kg--3500kg walking or driving type road roller .
For more infomation.please contact us to show you.